Breaking out of Theoretical Silos
April 29 @ 10:00 am

-

5:30 pm
Creative Integration of Developmental Theories
Breaking Out of Theoretical Silos:
A Synthesis for Healing Developmental Trauma
and Supporting Growth
Victoria Stevens, Ph.D.
Los Angeles, California
Part 1:  April 29-30 2017
Part 2:  June, 3-4 2017
Part 3:  August 5-6, 2017
Part 4:  October 7-8, 2017
$330 per module
30% off for students in clinical training.
Use the coupon "student30"
Overview:

Psychotherapists study a wide variety of theories and techniques. Some of us are "identified" with a particular modality, but realize in practice that our work actually incorporates many modalities. Traditional training lacks theoretical integration for the effective treatment of the whole person.
This course will use a developmental lens to explore key concepts from affective neurobiology and attachment theory and then integrate major psychoanalytic theories (object relations, depth, relational and intersubjective), with cognitive, cognitive behavioral, social, existential and humanistic theories.
This big picture will then provide a matrix that will be used to discuss all major diagnostic "symptoms" including personality disorders, treatment plans and moment-to-moment processes, traumatic reactivity, transference and countertransference, interpretation and timing. Ways of listening and understanding non-verbal communication, along with dreams will be discussed and practiced throughout.
We will focus on creative therapeutic practices that enhance a our ability to facilitate important clinical goals and experiences, access different non-verbal modalities from moment-to-moment, and develop each clinician's sense of their own creative art of being with another.
These practices are:
Empathic attunement
Multi-valent attentional stance
Emotional and energetic resonance
Rhythmic synchrony
Scanning
Tracking shifts in body, affect, and prosody
Imaginative play
Creative flexibility and improvisation
In this training you will:
Revisit the fundamentals of interpersonal neurobiology, attachment theory and other psychological theoretical paradigms from the lens of emotional, cognitive and relational development, and be able to creatively access what is applicable and when during the therapeutic process.
Learn to read nonverbal communications with experiential exercises and specific techniques including poetry and metaphor, music, movement and visual art
Learn the fundamentals of creative thinking and improvisation as they apply to the moment-to-moment therapeutic relationship.
Focus on your personal creativity as a psychotherapist
Module 1:  The Interdisciplinary Perspective Part I
Register
Overview of Paradigms and Mind-Sets
Tools for holistic creative thinking: multi-valent perspectives, vertical and linear awareness, questioning assumptions and mindful uncertainty
Thinking about Development over the Lifespan
Providing the Framework and Interdisciplinary Matrix
Foundations from Interpersonal Neurobiology, Affect Regulation and Attachment Theories:

Bowlby, Ainsworth, Main, Schore, Siegel,

Sensorimotor Modalities and the Language of the Body, Non-Verbal Communication, memory, and pre-verbal ways of making meaning:

Ogden, Beebe, LaPierre, Van der Kolk

Major Psychodynamic/Psychoanalytic Theories of Development:

Freud, Klein, Fairbairn, Winnicott, Bion, Mahler, Horney, Jung, Stolorow and Atwood

Linking these theoretical models together with clinical examples
Module 2:  The Interdisciplinary Perspective Part II
Register
Review of Matrix and Paradigms
Major Theories of Mentalization, Cognition, Cognitive-Behavioral Models:

Freud, Fonagy, Piaget, Skinner, Bandura, Beck

Major Psychosocial, Linguistic, Moral, and Multicultural Theories:

Erikson, Adler, Vygotsky, Kohlberg and Gilligan

Major Humanistic, Existential, Spiritual, and Aesthetic Theories

Fromm, Assagioli, Frankl, Rogers, Maslow, May

Linking all theoretical paradigms by development over time (chronological age throughout the lifespan) and by interconnections thematically.
Clinical Group Discussions about Treatment Planning and Diagnosis:

Differential diagnoses utilizing the matrix with examples and vignettes
Personality Disorders utilizing the matrix with examples and vignettes

Interdisciplinary exercises utilizing the matrix in groups
Module 3:  The Creative Process, Nonverbal Communication, and
Therapeutic Technique
Register
The Creative Process for Psychotherapists:

Poincare's Four Stages expanded for Psychotherapists
The Therapeutic Alliance and Moments of Meeting
Play, Improvisation, Mindful Uncertainty
Questioning Assumptions
Interpretation
Transference and Counter-Transference, Enactments
Rupture and Repair
Structure and Flexibility
The Body as Instrument

Reading Nonverbal Communication in the therapist and client

Elements of Music – reading rhythms, prosody, pitch, volume, melody, silences
Movement, gesture, posture
Facial expressions, gazes, glances, breathing,
Energy shifts
Resonance, Attunement, and Synchrony
Scanning and Emergent Properties
Training and Exercises

Reading the Poetry of the Unconscious

Metaphor, analogy, simile
Logic of the unconscious and dreams
Symbolism in language and the body

Training and Exercises
Linking all to Developmental Theories
Module 4:  Integration and Case-Work
Register
Review of Matrix as a Tool for Interdisciplinary Thinking
Holistic Understanding of Development Historically and in the Moment-to-Moment Therapeutic Process
Development as Holographic, not Linear
Understanding how the Unconscious is Present Every Moment and how to Read it.
Review of Essentials of the Creative Process for Psychotherapists and Reading Non-Verbal Communications
Turning Intuition into Technique
Exercises for Fine-Tuning This Creative Therapeutic Way of Being
Specific Relation to Major Diagnostic Issues and Trauma Treatment
Implications for Treatment Plans, Diagnosis and The Ongoing Therapeutic Process
Clinical Applications to Specific Case Material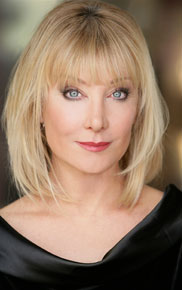 Victoria Stevens, Ph.D. is a licensed clinical psychologist, psychoanalyst, speaker, researcher and educator. She holds a BA with honors in philosophy, cello and theatre from the University of Kansas, an MA and Ph.D. in clinical psychology from The Chicago School of Professional Psychology, and specialized certifications in Hypnosis and the Treatment of Victims and Perpetrators of Violent Crimes. Her psychoanalytic certification is from the Psychoanalytic Center of California, and she studied interpersonal affective neurobiology with Allan Schore for over 10 years.
She is a founding faculty member of the California Institute of the Arts Teaching Artist Training Program and has been a faculty member at: California Institute of the Arts, School of Critical Studies, Mount St. Mary's College, Pacifica Graduate Institute and the Santa Barbara Graduate Institute for Infant and Child Development. She trains teachers nationwide on creativity, the arts, emotional regulation, imagination and metacognition as they relate to life-long learning and academic achievement.
Her research specialty is the study of the development and inhibition of creativity in children and adults, with an emphasis on the relationship between creative thinking, neurobiology, emotional development and affect regulation, the arts and cognitive processes. She integrates her experience as a classically trained cellist, singer, actress and dancer with her expertise in philosophy, psychology and pedagogical theory to develop innovative ways for clinicians to enhance their own creativity and to facilitate the co-creative intersubjective therapeutic dialogues.
Continuing Education:
Continuing Education Units are available. A CE certificate is issued for each module for a $20 charge per module. Instructions for purchasing CE certificates will be emailed once registration is completed and certificates are issued after the module is completed.
Psychologists: The Insight Center is approved by the American Psychological Association to sponsor continuing education for psychologists. The Insight Center maintains responsibility for this program and its content. Each module provides 12 CE units.
MFTs / LCSWs / LPCCs:  The California Board of Behavioral Sciences accepts APA CEs.Each module provides 12 CE units.
Nurses: The Insight Center, Provider Number 14914, is an approved provider by the California Board of Registered Nursing.  Each module provides 12 CE units.